Well-known as one of Japan's top 5 ski resorts, Niseko has an extraordinary variety of dining experiences. They will delight your palate, whether you're dining at a family restaurant or enjoying the elegance of a 5-star service.
If you're wondering where to eat while in Niseko, we've got you covered! Here is a list of 5 must-try restaurants to enjoy Niseko's cuisine at its best.
#1 An Dining
Located inside of Niseko's newest luxury resort hotel Ki Niseko, is An Dining, a Restaurant, Café and Bar that offers produce-inspired fine and casual dining. An Dining prides itself on using only the freshest Hokkaido produce and finest ingredients. Celebrity Head Chef Shinichi Maeda has international experience and brings an innovative and vibrant take on some of Japan's most traditional dishes.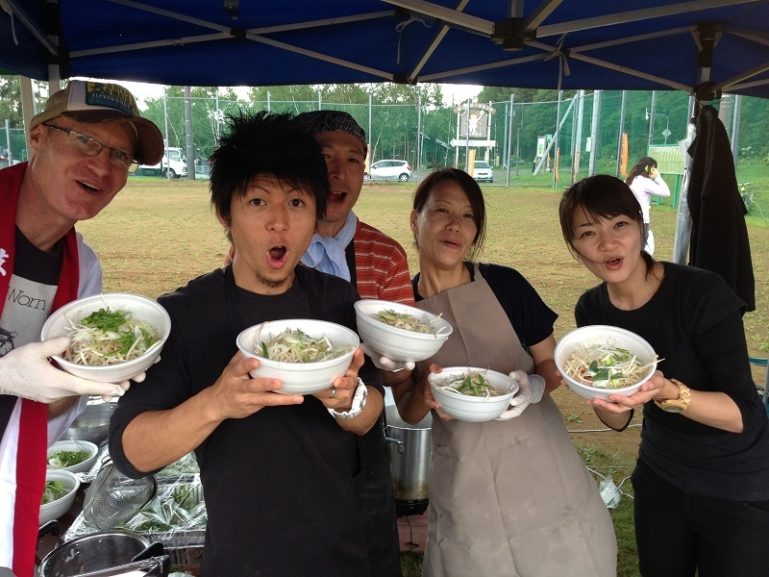 #2 Prativo
Part of the extremely popular Milk-kobo complex on the road to Niseko Village, Prativo offers breathtaking views of Mt. Yotei. Like any other place in the area, Prativo is a farm-to-table local food restaurant owned and run by Niseko Takahashi Dairy Farm. Its menu takes advantage of the fresh milk from Takahashi Farm and vegetables that are grown around the district. Some of their specialties include salad buffet with meat, fish or pasta. Keep in mind that while they don't take reservations for lunch, they do for dinner.
#3 Kamimura
If you are a fine-dining lover or are simply looking to try something new, Michelin-starred Kamimura will be on the top of your list. Located in the ski resort of Niseko, northern Hokkaido, this restaurant is famous for its French-Japanese fusion menu. They offer an exquisite environment combined with a wide range of flavors, including meats, seafood and fresh vegetables. Take note on their operation hours during the weekend and try to avoid visiting Kamimura during lunchtime since the line is typically very long.
#4 L'Ocanda
L'ocanda is a family-owned cozy torattoria (Italian restaurant) at the gateway to Hirafu in Niseko. A team of brothers – the older makes Italian dishes and the younger is in charge of desserts – uses the freshest ingredients from the bounty of Hokkaido. Each season you can enjoy a wonderful view of Hirafu from the bright restaurant full of natural light during the day. At night the restaurant also offers a romantic atmosphere perfect for a date. Please note they only accept payment in cash.
A fan is installed on the vaulted ceiling and fresh flowers are arranged in every corner of the restaurant to provide a comfortable atmosphere.
#5 Niseko Pizza
Located in the ski resort of Niseko, northern Hokkaido, Niseko Pizza is famous for its pizzas whose recipes have been passed down over generations. With a family friendly staff and welcoming atmosphere, Niseko Pizza is considered a popular place among the foreign community in the area. Its extensive menu satisfies the more demanding palate with over 20 handmade wood fired pizzas, freshly made pasta, a great selection of grilled food and delicious salads. Not to mention its wide range of desserts! Niseko Pizza is the perfect place to visit after a long day on the mountain.
Can't wait to enjoy some Niseko cuisines? Plan your trip for winter 2014/15 NOW!