Think of the beauty of adventures and the thrill you get from being splashed by powder snow, or water when bouncing your way down the river. These are the kinds of heart-racing and fun adventures you can enjoy in Niseko. Looking for a place to get your adrenaline rush year-round? Look no further; here are some outdoor activities to get you started.
Winter
In Niseko you can feel like a kid again with great daring activities surrounded around powder snow.
Skiing/Snowboarding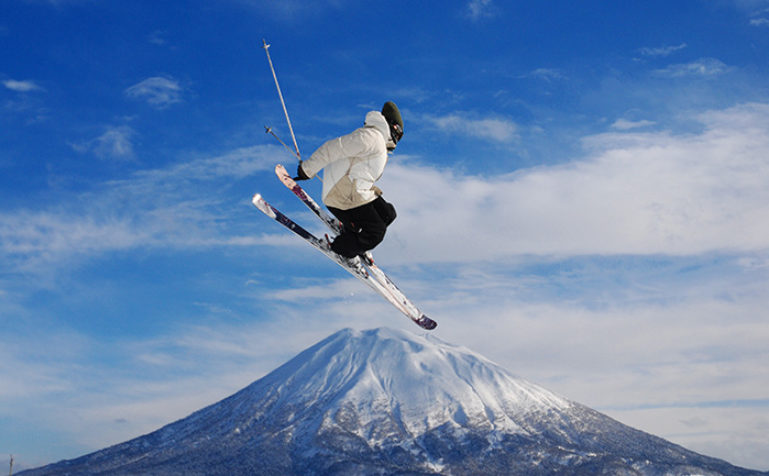 Niseko gets deep and constant powder snow throughout the winter season, which is ideal to any skier and boarder. You can choose from steep and very complex tracks that will give you the ultimate thrill as you make your way down.
Snowshoeing
Looking adventure a bit more out of the norm? You can try Snowshoeing in Niseko. As you hike up mountains, your feet would be fighting the deep powder snow. Talk about double the work from hiking up to lifting your feet out of the snow.
Snowmobiling
Now, to the adult ultimate toy the snowmobile itself. That adrenaline rush you get from racing through the deep powder snow and sometimes being stuck is enough to get the most adventurous person on this.
Backcountry Tour
This is the best playground for those who are looking to explore some of the less traveled areas of Niseko. There are plenty of lifts and expert guides to get you where the hidden sceneries are located. It's as if you are playing hide-and-seek with the mountains and powder snow. Not to mention the excitement of going down the highest peaks of the mountain.
Summer
So what adventures are there to do when all the powder snow has melted? Niseko has different activities in the summer that will seriously get your heart pumping fast.
Water Rafting
After the snow has melted, water rafting is the go to adventurous activity for many. The path of the rivers and the currents will have you holding on for your life as you bounce your way down.
Hiking
With different mountains and terrains, there are plenty of hiking opportunities for unique adventures. You can choose from long or steep trails to create an adventure away from the mainstream.
Mountain Biking
The best part of mountain biking in Niseko are the mountainous trail that will push your limit as you make your way up to the peek of the mountain. Be assured there are plenty of places you can rent bikes for your adventure.
Golf
Niseko offers complex courses for avid golfers. This includes mountains and river paths that will challenge you.
Whether you are a winter or summer adventurer there are plenty of activities to get your blood racing while you enjoy the spectacular scenery. Your outdoor and technical skills will be challenged by the steep and complex nature found in Niskeko. However, you'll go home knowing that you have once again unleashed that fearlessness in you.