The new year is here and it's time to set some holiday goals. Start the year right and make 2018 your best year yet with a trip to Niseko this January.
Here are five reasons why Niseko should be on your January travel bucket list:
#1 Ski the Best Snow in Decades
Niseko has already received almost seven metres of snow for the Winter 2017/18 season. Locals have said it's the best season in decades.
Comparatively, Niseko's snowfall is also well above other resorts around the world; below is as snapshot of Winter 2017/18 (as of 4 January 2018):
| Resort | Snowfall Winter 2017/18 |
| --- | --- |
| Niseko, Japan | 697cm |
| Hakuba, Japan | 246cm |
| Whistler, Canada | 208cm |
| Chamonix, France | 190cm |
| Vail, United States | 124cm |
#2 Experience Peak Powder Season
It goes without saying, Niseko is famous for its incredible snow. Powdery, soft, light and lots of it. On top of the already massive amounts of snow that has fallen in Niseko, January (along with February) are traditionally peak powder months in Niseko.
#3 Marvel at the Lake Shikotsu Ice Festival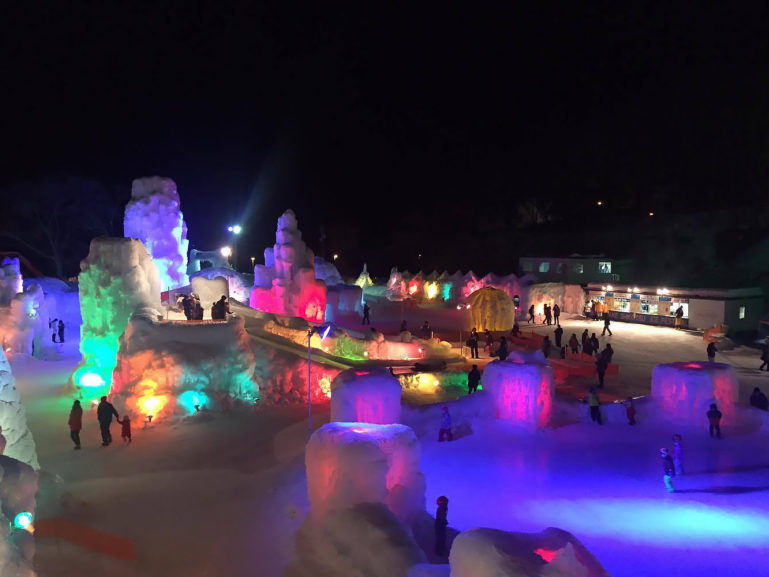 During your Niseko stay, visit the annual Lake Shikotsu Ice Festival for an afternoon and evening to catch the ice sculptures, tasty food, evening fireworks and maybe a dip in one of the area's famous onsen. During the the evening, the ice sculptures are illuminated all kinds of magical colours.
Lake Shikotsu is a one and a half hour drive from Niseko. Alternatively, you can take a tour from Sapporo.
Dates: 26th January to 18 February, 2018
#4 Enjoy a Cinematic and Musical Odyssey
#5 There's Still Availability!
It's not too late to book your new year getaway to Niseko's winter wonderland and experience all of these and more.
Book your stay now and get ready to pack your bags for your 2018 ultimate bucket list item!
Book Now