We're sure you've already heard of the joys of Grand Hirafu Ski Resort with its unique landscape, and great powder, but there are plenty of other activities to try in Niseko this winter off the slopes
From snowshoeing to soaking in hot springs to feasting on local cuisine, there are plenty of alternate activities and attractions to try on your next Niseko holiday.
So bundle up in your winter coat and lace up those snow boots, and enjoy six unique experiences for non-skiers or boarders, or anyone wanting a break from the slopes.

Indulge in Niseko's street food scene and try a meal from one of the many food trucks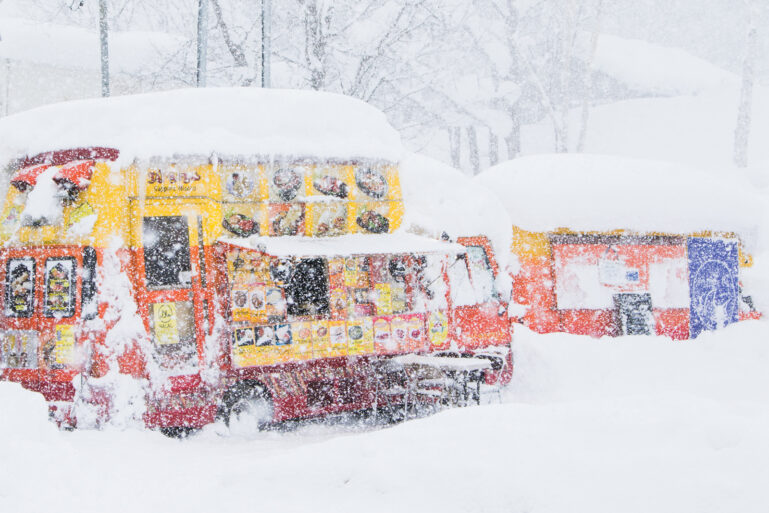 Niseko is renowned for its diverse dining options, but one of the most beloved by both visitors and locals alike is the local street eats food trucks.
In Hirafu, you'll find a variety of food trucks offering both lunch and dinner, and a range of items from curry to gyoza to burgers - all of which are sure to warm you up and refuel you after a day of exploring the area.
Experience the ultimate in relaxation in one of Niseko's Onsen
Experience the traditional Japanese way of unwinding by visiting one of the local natural hot spring baths, or Onsen as they are more commonly known locally. Relax and enjoy the therapeutic benefits of the mineral-rich hot spring water, the Niseko area is particularly renowned for the quality of its hot spring water, which originates deep below the Niseko Range and Mount Yotei.
The Experience Niseko Passport Card, which is given to Niseko Central guests on check in, grants discounted entry to some of the Onsen in the area, so be sure to take advantage of this offer. Pre-booking is not usually necessary, and each Onsen has its own unique charm, so why not try more than one while you are exploring Niseko?
Take a trip on the Grand Hirafu Gondola for unbeatable views of the surrounding area
For a small fee, anyone can enjoy the unique perspective of the surrounding area from above in the comfort of the Grand Hirafu Gondola.
In just five minutes, you are transported to an altitude of 752 metres. During the ride you can take in the stunning vistas of Mt. Yotei, the nearby towns of Kutchan and Niseko and enjoy a birds eye view of skiers and snowboarders tackling the slopes of Grand Hirafu Resort.
Winter snow festival fun and games at the annual Kutchan Yukitopia Festival
If you're lucky enough to be visiting us in mid-February, you won't want to miss the incredible Yukitopia Snow Festival in Kutchan. This annual event is a winter wonderland of fun for the whole family, with its name derived from the Japanese word for snow, Yuki.
Immerse yourself in the snow-filled atmosphere as you explore the many attractions, featuring snow sculptures and a range of family-friendly activities with free rides, games, contests, entertainment, and more. Take part in the festivities that make this festival so unique and make sure to enjoy the delicious local food and drink stalls too.
Dates: Saturday 18 February - Sunday 19 February, 2023
Location: The Asahigaoka Ski Hill in Kutchan Town
Venture deeper into Niseko's winter wonderland on a snowshoe tour
Looking for something different to do in the snow? Experience the unique and exciting landscape of Niseko while taking in the breathtaking beauty of the area on a Snowshoe Tour.
Snowshoeing is a great way to explore the pristine snow-covered landscape and create lasting memories with your friends or family. You can choose to join a group tour or book a private tour for just your group. Either way, you're sure to have an unforgettable day out in the snow.
Grab your phone or camera and get snapping the incredible snowy landscape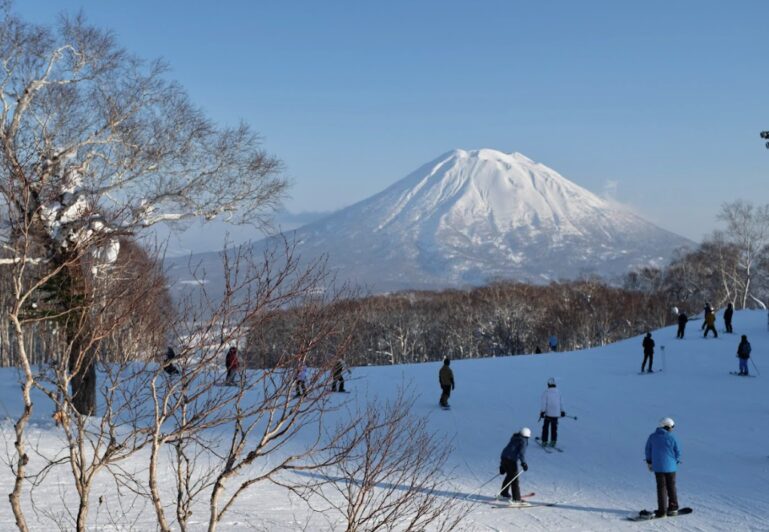 Niseko's stunning landscape provides the ideal backdrop to channel your inner photographer and capture that perfect shot.
From the breathtaking Mt. Yotei, an iconic symbol of Niseko with its unique and photogenic shape, to the snow-covered landscape with snow piled up to almost building height along the sidewalks, there are countless opportunities to capture a stunning shot that will surely rack up the likes.


--
Whatever you're into, there's something to thrill, inspire, and entertain everyone this season, both on and off the slopes in Niseko. We hope to see you in Niseko soon. Please contact our reservations team if you'd like to book a stay with Niseko Central.
Book Today